Interior of a modern and luxurious townhouse with 1 ground floor 2 floors – Anh Huy Hoang
1. Details.
Investor: Anh Huy Hoang
Project: Townhouse – Thu Dau Mot – Binh Duong.
Design type: 1 ground floor 2 floors, 3 bedrooms.
Design style: Modern style.
2. Modern kitchen design.
The design in a modern style has helped the kitchen space to be airy and delicate through each line of interior products. Using harmonious colors has enhanced the value and aesthetics of this kitchen.
Using the kitchen island system has made it convenient for you to live in the kitchen space.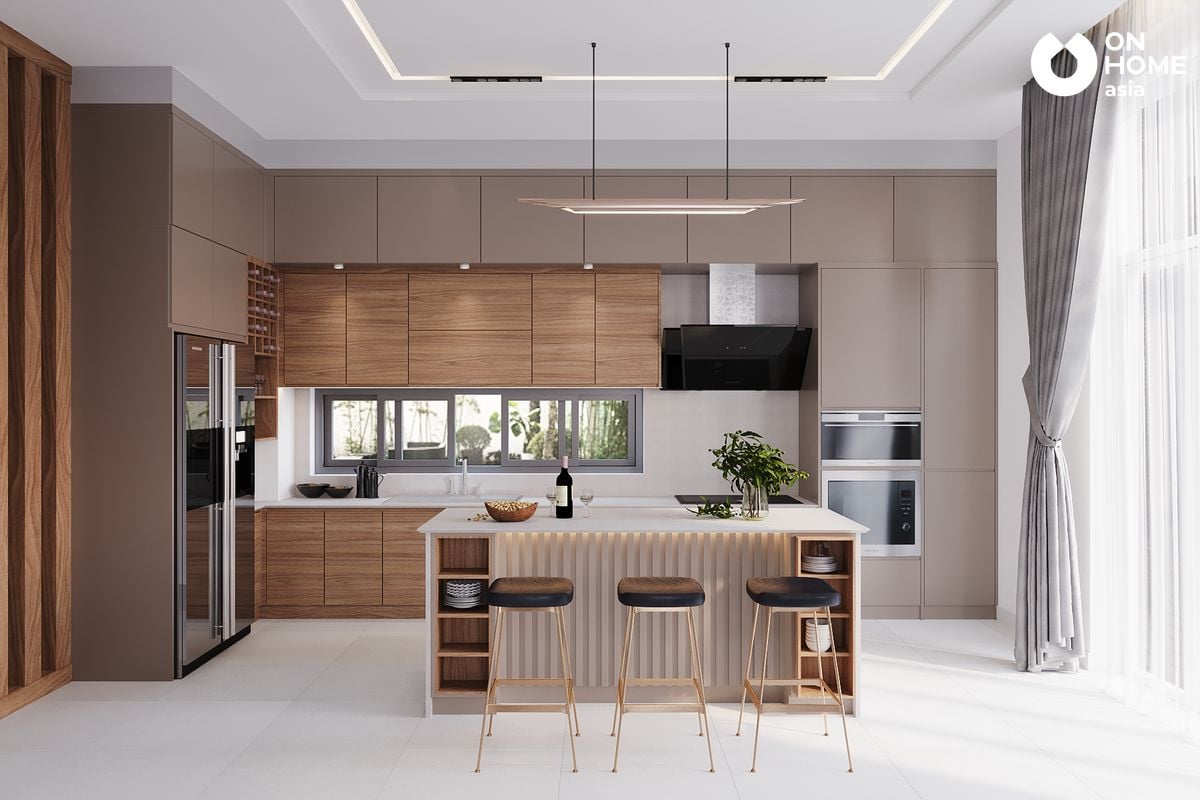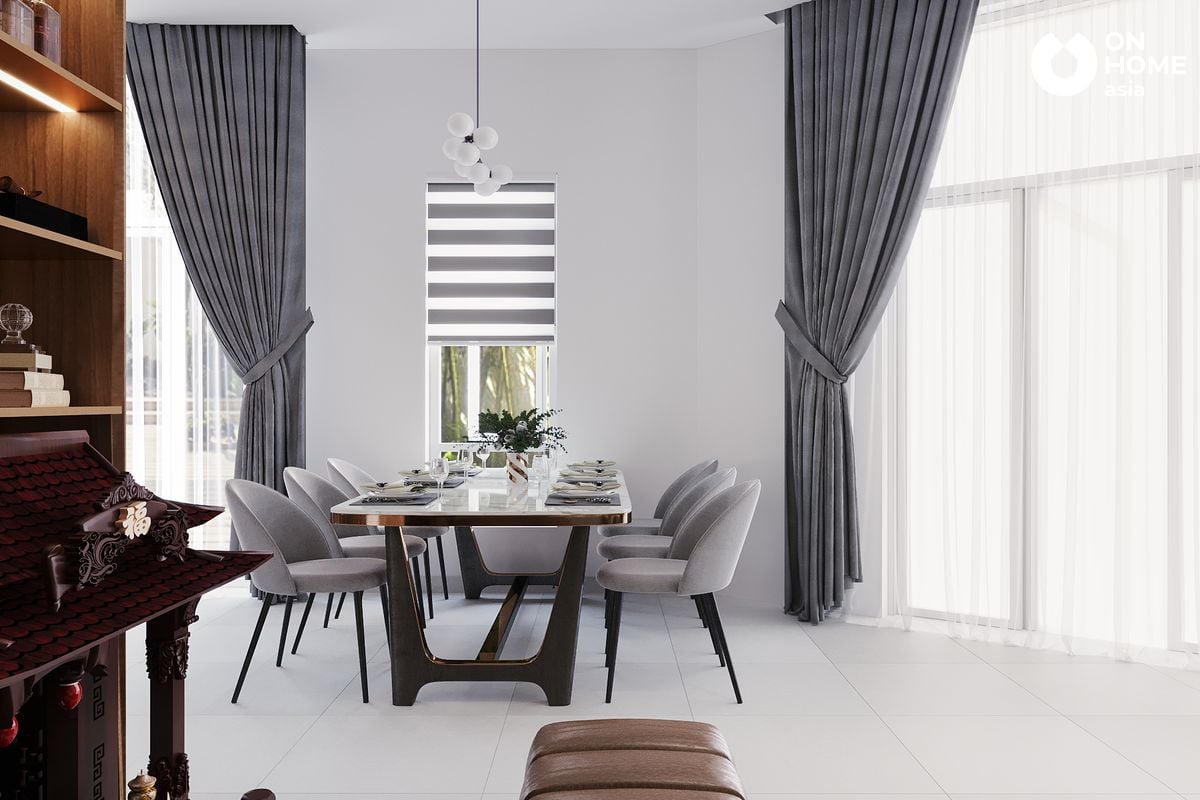 3. Luxurious and airy living room space.
Using impressive colors combined with black – brown wood has made the living room more attractive. In addition to the use of color, the material has made the brand for this design.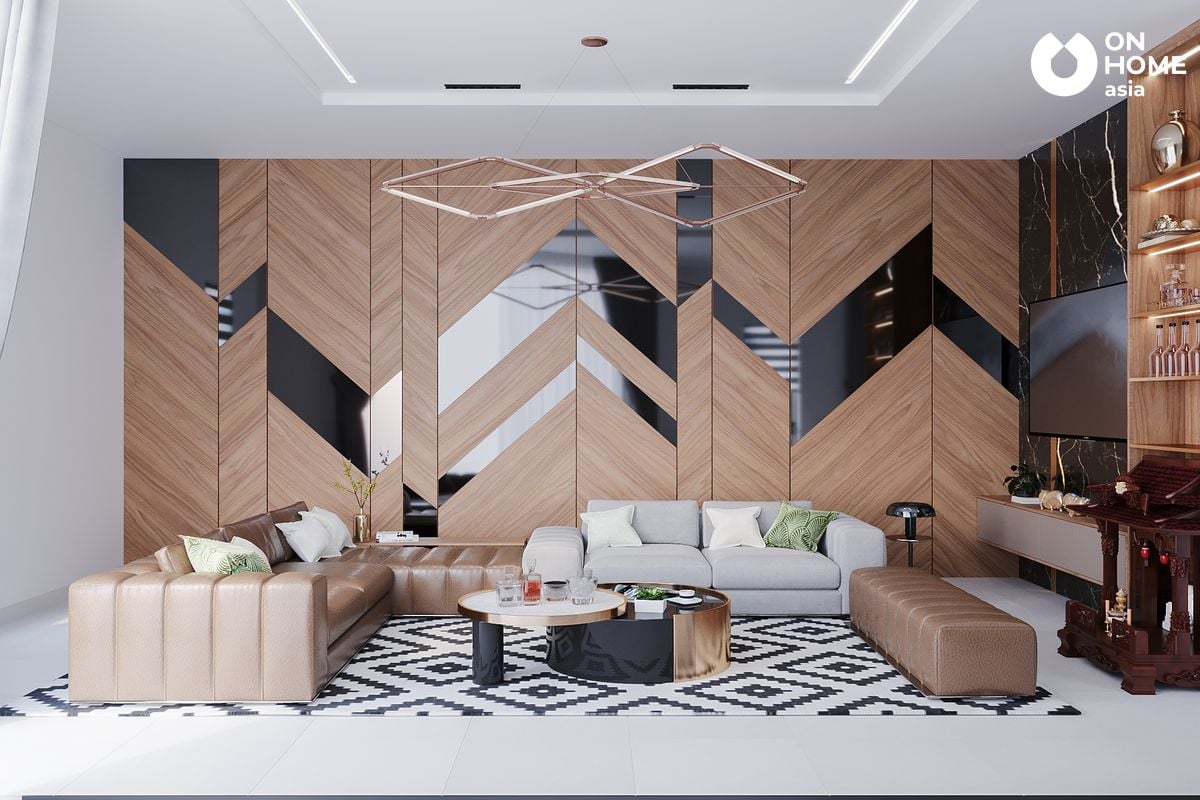 4. Master bedroom interior.
The master bedroom interior creates a feeling of comfort and warmth for homeowners when entering this space. Most of the bedroom interior materials are used An Cuong wood plank with grain, to create an impression and quality for the bedroom space.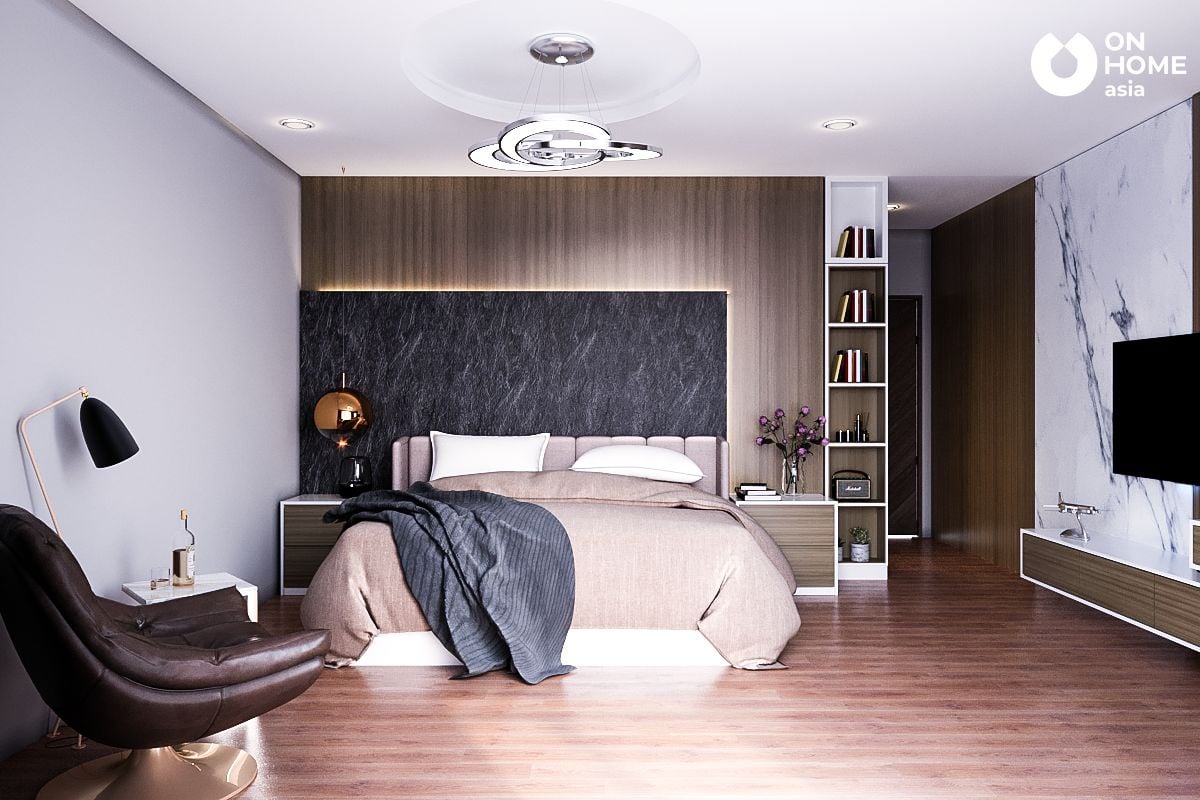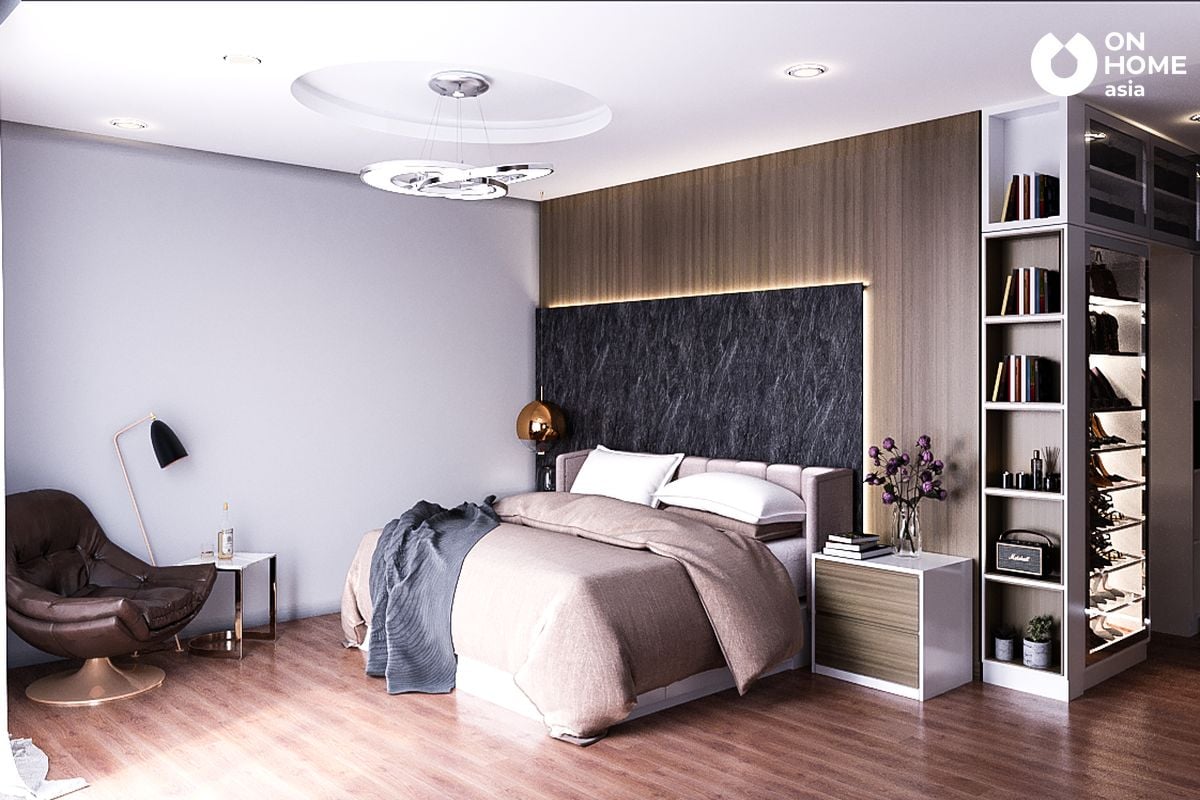 The small bedroom is designed more simply by using bright, gentle colors to help the space have ventilation and comfort for the children.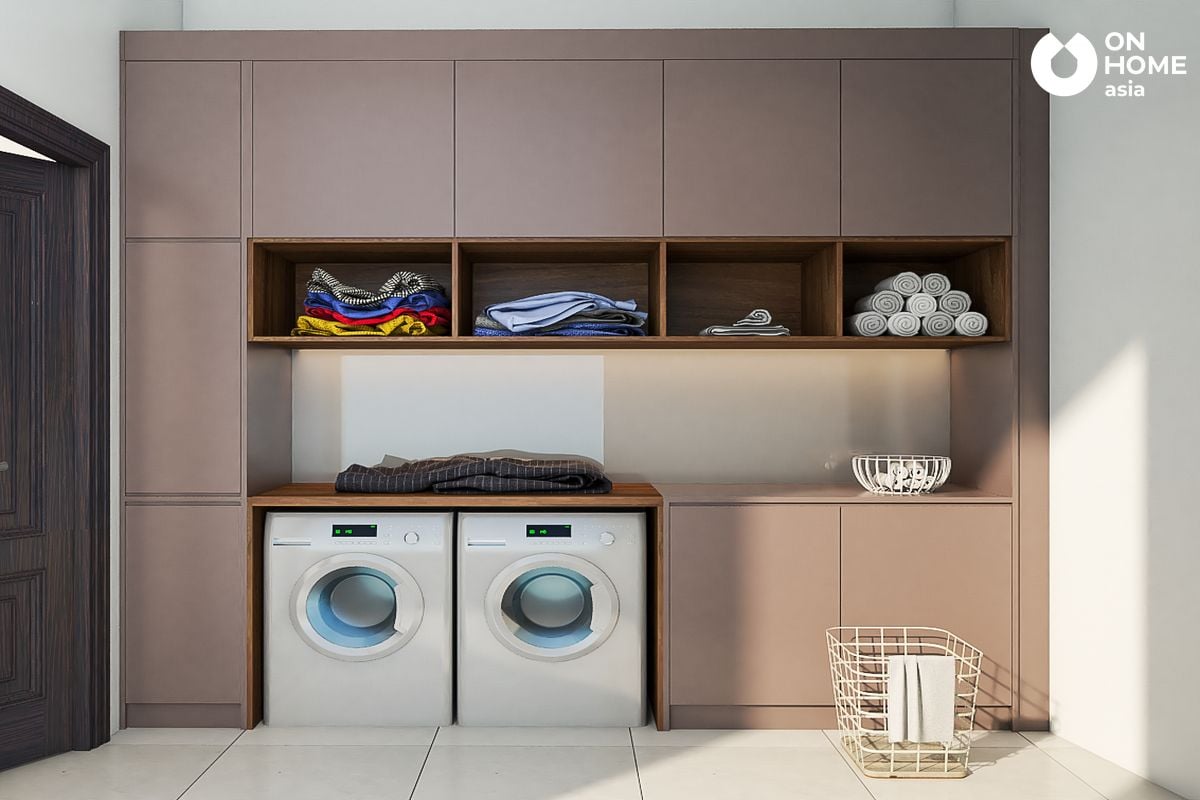 Epilogue:
This is one of the simple interior designs designed in a modern style. Help to enhance the space and aesthetic value of the townhouse.
Thank you for following this design!