1. Details.
Investor: Mr. Le Tan Ban
Project: Townhouse – Thu Dau Mot – Binh Duong
Design type: 1 ground floor, 1 floor, 2 bedrooms
Design style: Modern style
2. The living room space is connected to the kitchen.
The design of the living room space is connected to the kitchen space to bring a fresh and airy feeling. Overall, the living room fully meets the functions of each interior product.
Modern simple interior design has helped the living room interior space to be streamlined with many furniture products. Helps to facilitate the arrangement of furniture and reasonable interior storage.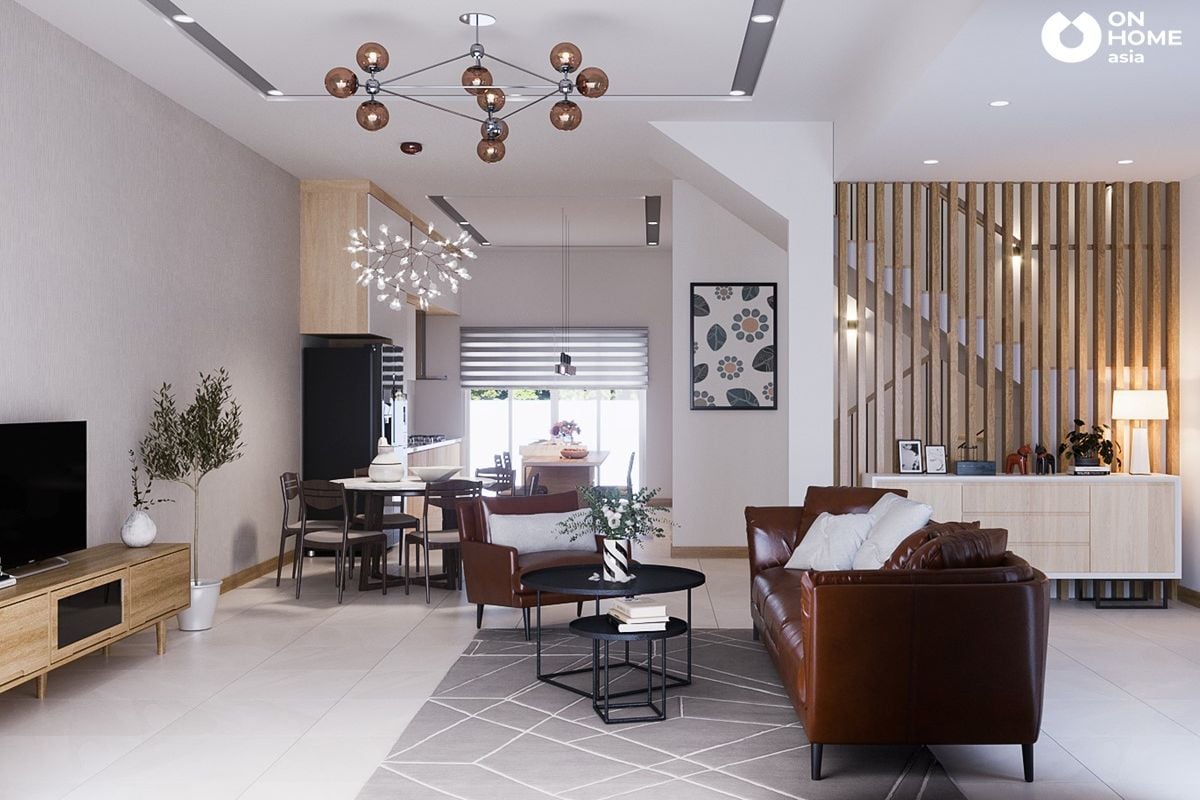 3. Exquisite and gentle living room interior design.
The round table set is designed in a simple design style. Using the right colors and materials makes this space very comfortable and close.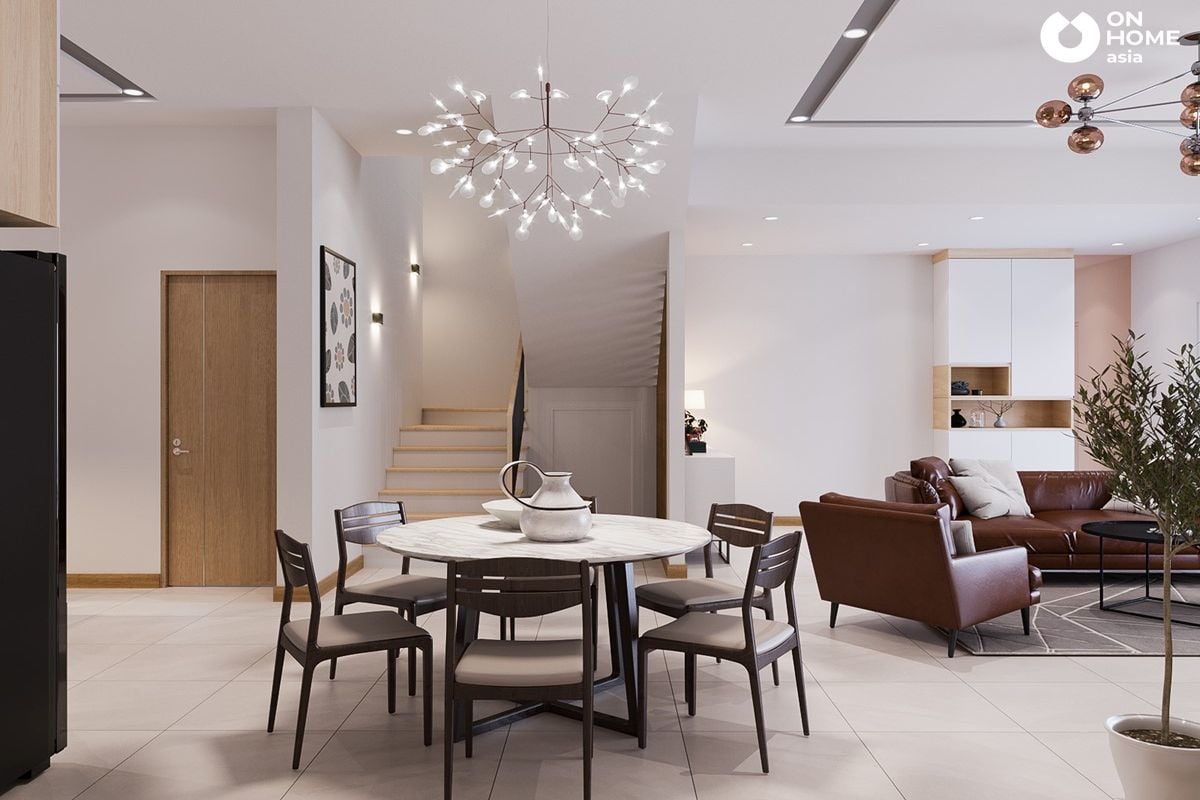 4. Office furniture.
The office is designed with an area of only 15m2, which is designed to be simple, light but still fully equipped with amenities and functions.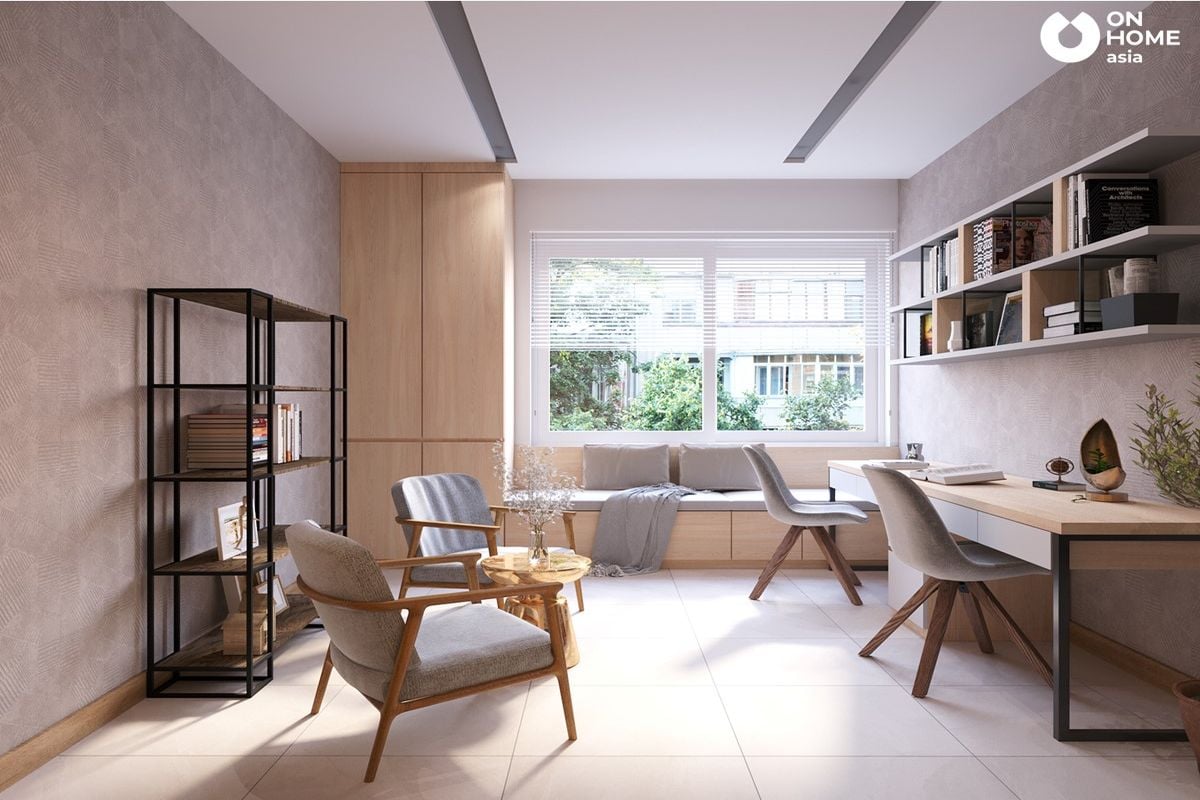 5. Bedroom interior design.
Use warm colors to bring comfort and sophistication. In addition, both meet the full function and bring a warm feeling to the owner.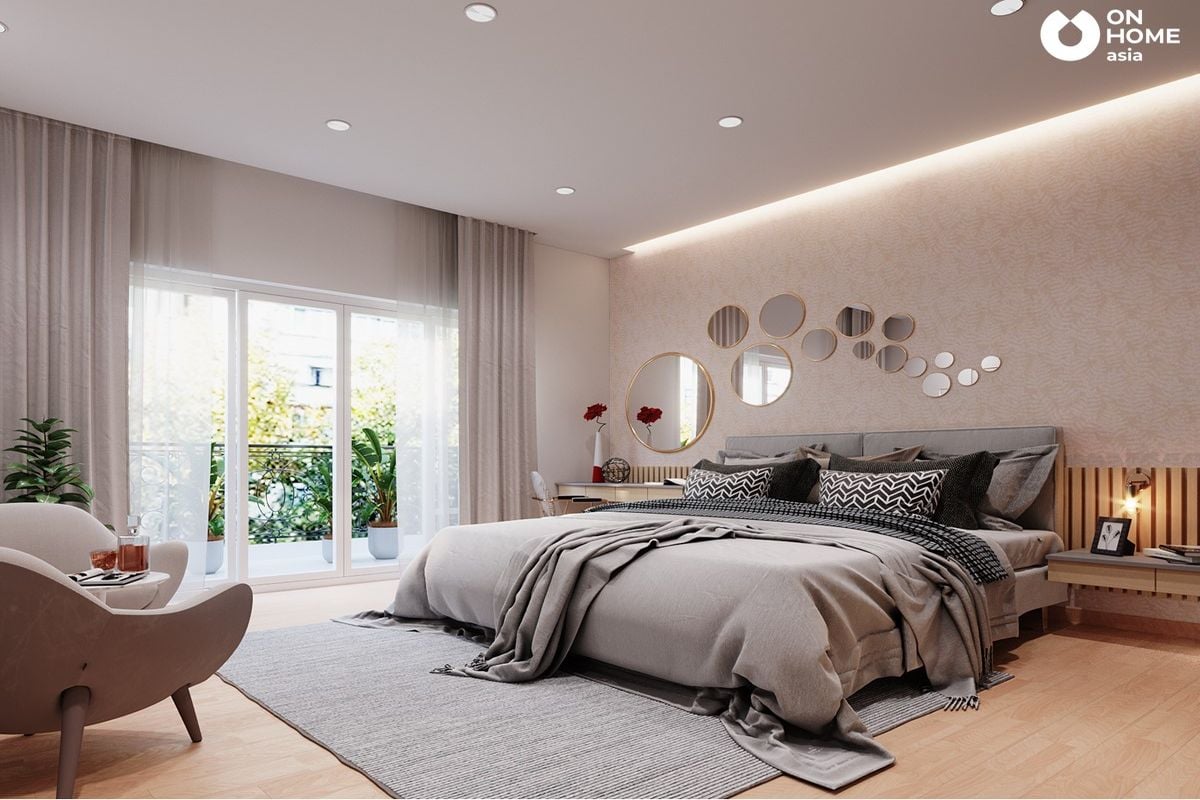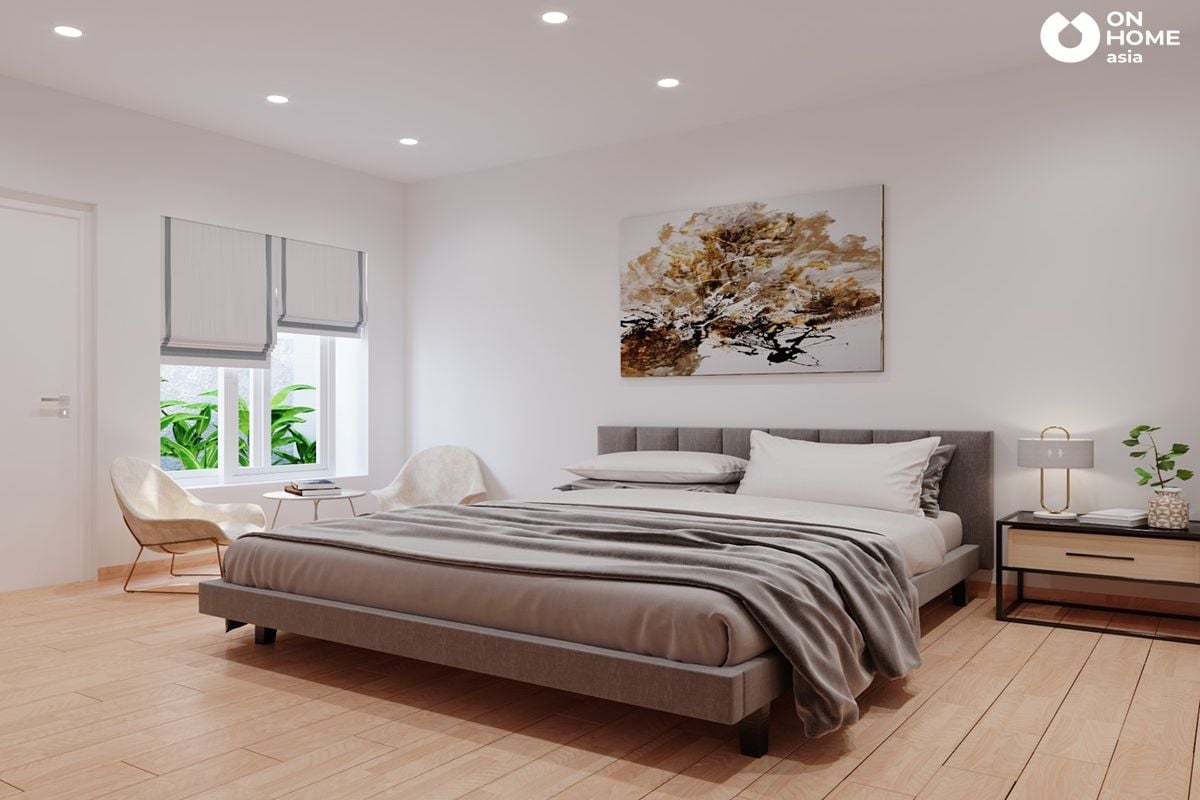 6. Living room furniture.
The worship room is integrated with the common room to bring a feeling of lightness and comfort but still ensure the interior is fully functional and comfortable.